Argh, this has been a sucky week. Needless to say my exercise goals did not get met this past week. I have to be resilient. I have to be strong. I am none of those things, and sometimes trying to be makes me feel even more stressed and anxious. Maybe I can take the advice and encouragement of my cough drop wrapper to heart this week.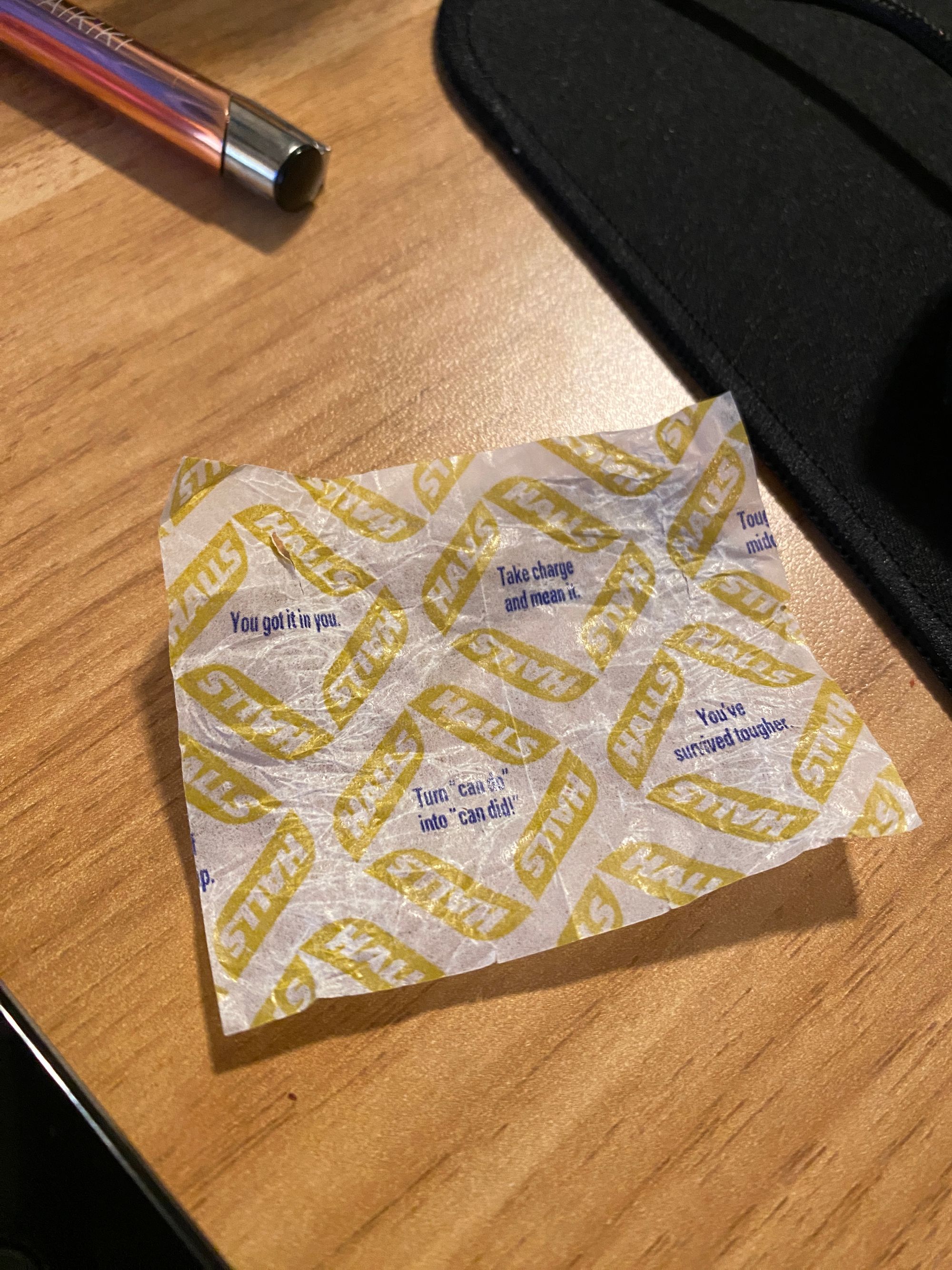 Maybe things will get better once Junie finally figures out how to walk - I think previously the rough days and nights happened when she went through some sort of major mental and physical leap, but I'd have to look back and see if I journaled anything around that time to confirm... anyways she definitely is going through some sort of physical development leap - climbing and pulling up on everything she can, and looking like such a big girl!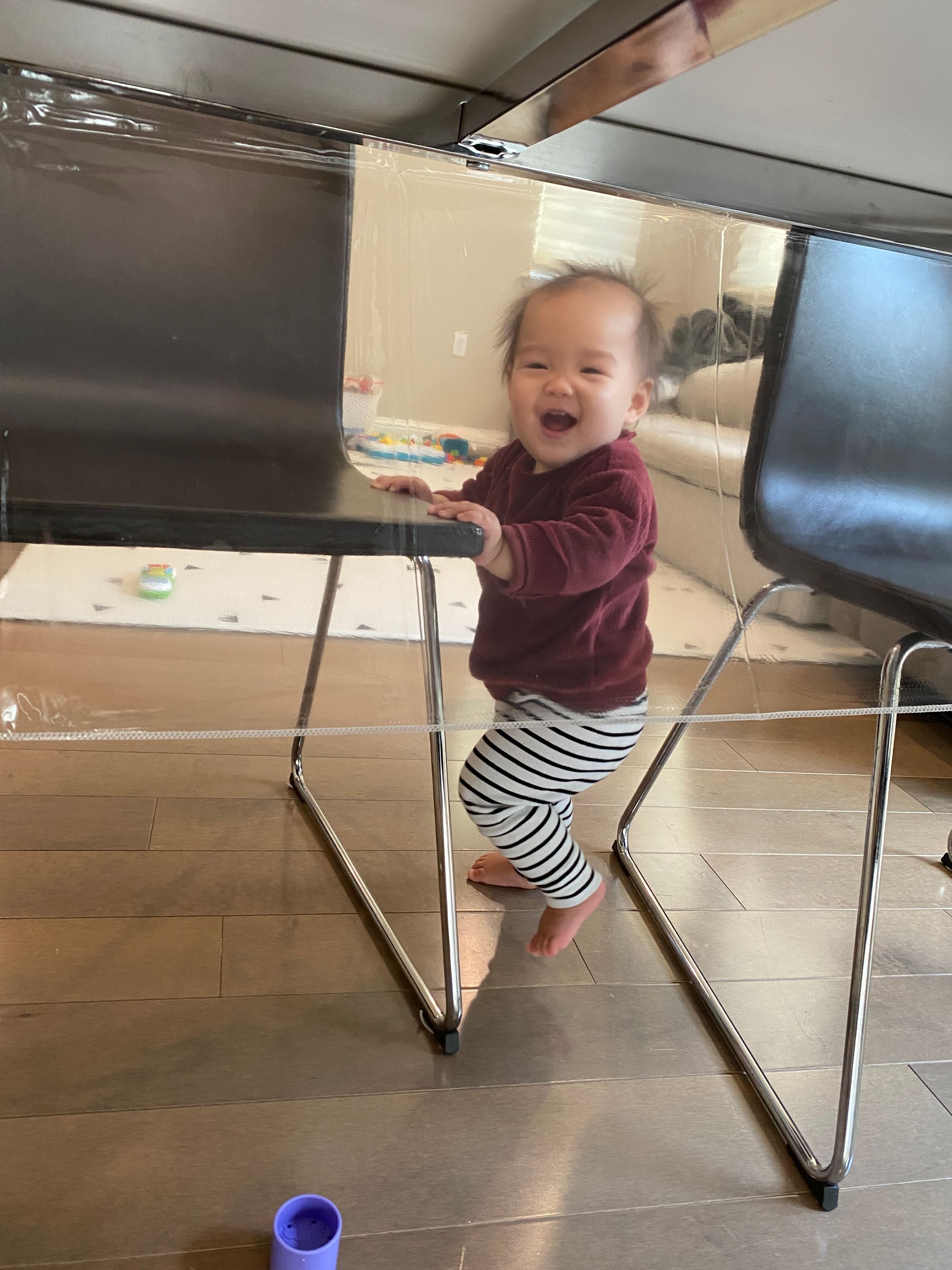 At least she is cute. And also at least I'm not in the hospital as I was this time last year. Small wins.