What! How do we have less than 10 weeks left of the year already? What a year it has been. At least I'm not still thinking it's summer, but it's still hard to believe that I have to start thinking about holiday gifts, Nutcracker finishing up, year-end reviews, and all of that fun end of year stuff...
Poor Junie was sick this past weekend - we brought her into urgent care, and thankfully she doesn't have her fever anymore, but is still coughing. I was not so lucky this round of sickness and have some similar congestion, but another benefit to not breastfeeding or pumping anymore is being able to take Dayquil and Nyquil!! Woohoo for meds!!!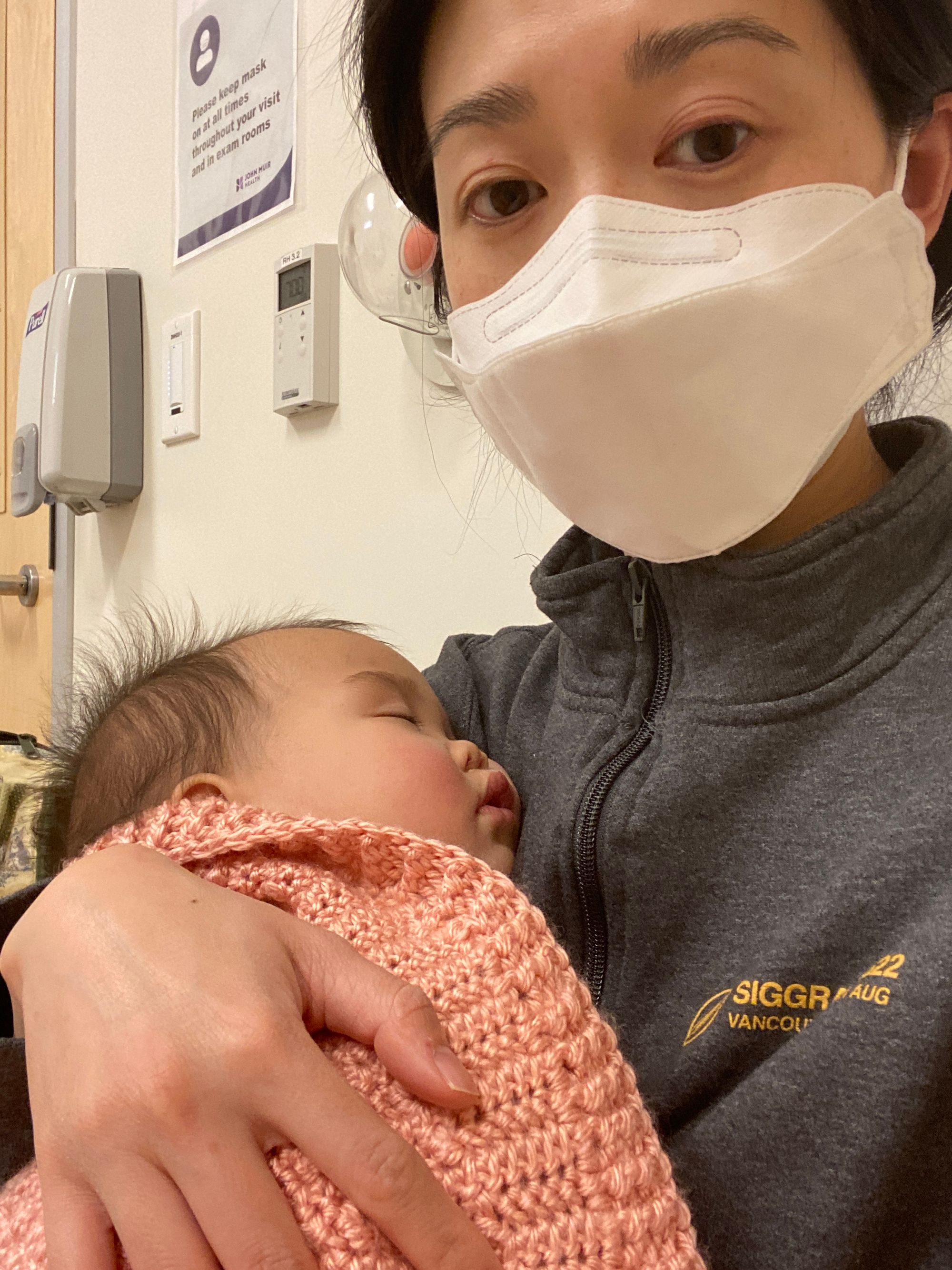 And Junie is now ten months old! This month since she was still sick I didn't try very hard to get her to smile... and there are so many shadows in this photo because I just.. did not care. Sigh. Two more of these photos and the completionist in me can feel satisfied.
We also went to buy Junie more sweaters and thicker pants this week - I learned that 9-12 month and 12-18 month clothes are now in the toddler section which just makes me so sad that Junie is soon going to be a toddler! The sadness is slightly tempered by the fact that as she grows bigger it feels more fun to dress her up in cute clothes. I think we still have lots of hand-me-downs to go through, but it's also been fun to finally buy her new clothes as well. However, this is sparking the shopping bug for my own wardrobe and I want to dump my current wardrobe and start over, even though I'm still just living in leggings and sweatshirts all day every day. Do I even know how to put a cute outfit together anymore? Debatable.
For accountability for November goals: this past week I did do one (1) yoga video. Goal complete for week one of November!