'Tis the season! For holiday decorating, figuring out gifting, final Nutcracker rehearsals and performances, and trying to stay as warm as possible.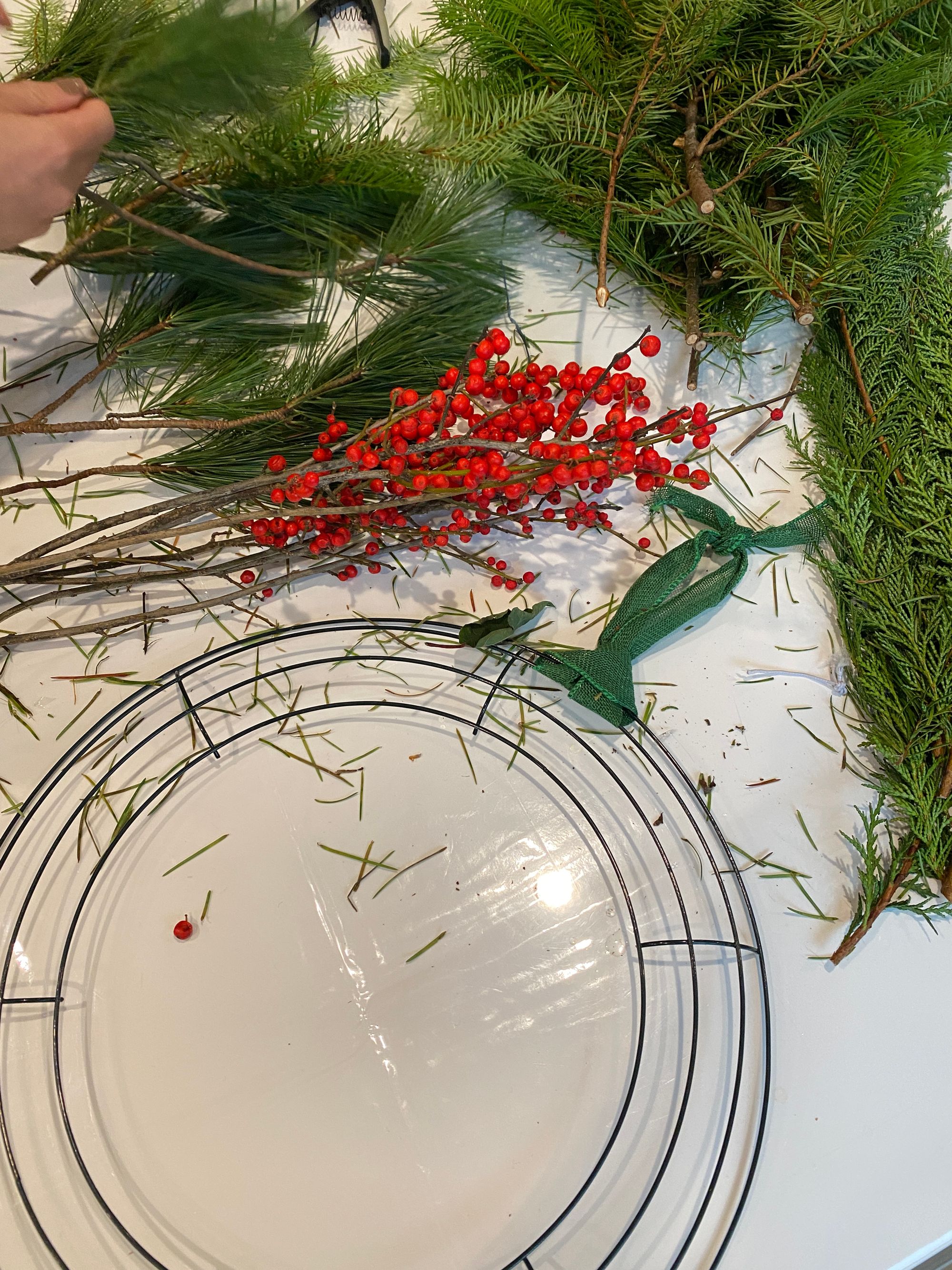 Cindy brought over supplies and we made wreaths - if you look too closely at mine, you can definitely see all the flaws and lopsided bits, but overall I'm quite proud of it.
A couple more weeks left in 2022... have to keep the momentum going to get through the last part of the year... still so many things to finish, and hopefully finish well. I wasn't able to go to the last rehearsals of Nutcracker, but they looked okay during our studio dress rehearsal, so hopefully that will turn out okay at the performances this upcoming weekend. I feel like I should be more helpful and I'm afraid that I am letting people down, but I will just try to do my best and do what I can. This feels like a week that I need to make a to-do list with every little thing I need to do so that I can stay organized and not have anything slip through the cracks - for example, when I make coffee in the morning, I keep on thinking to myself that I need to order more coffee filters since we are running out. So that will go on the to-do list, and I'll do that right after I hit publish on this post - one thing checked off the list, woohoo!