Hello from Vancouver - where I am currently taking a break from SIGGRAPH sessions to pump and blog. And try to help with work fires. Multitasking.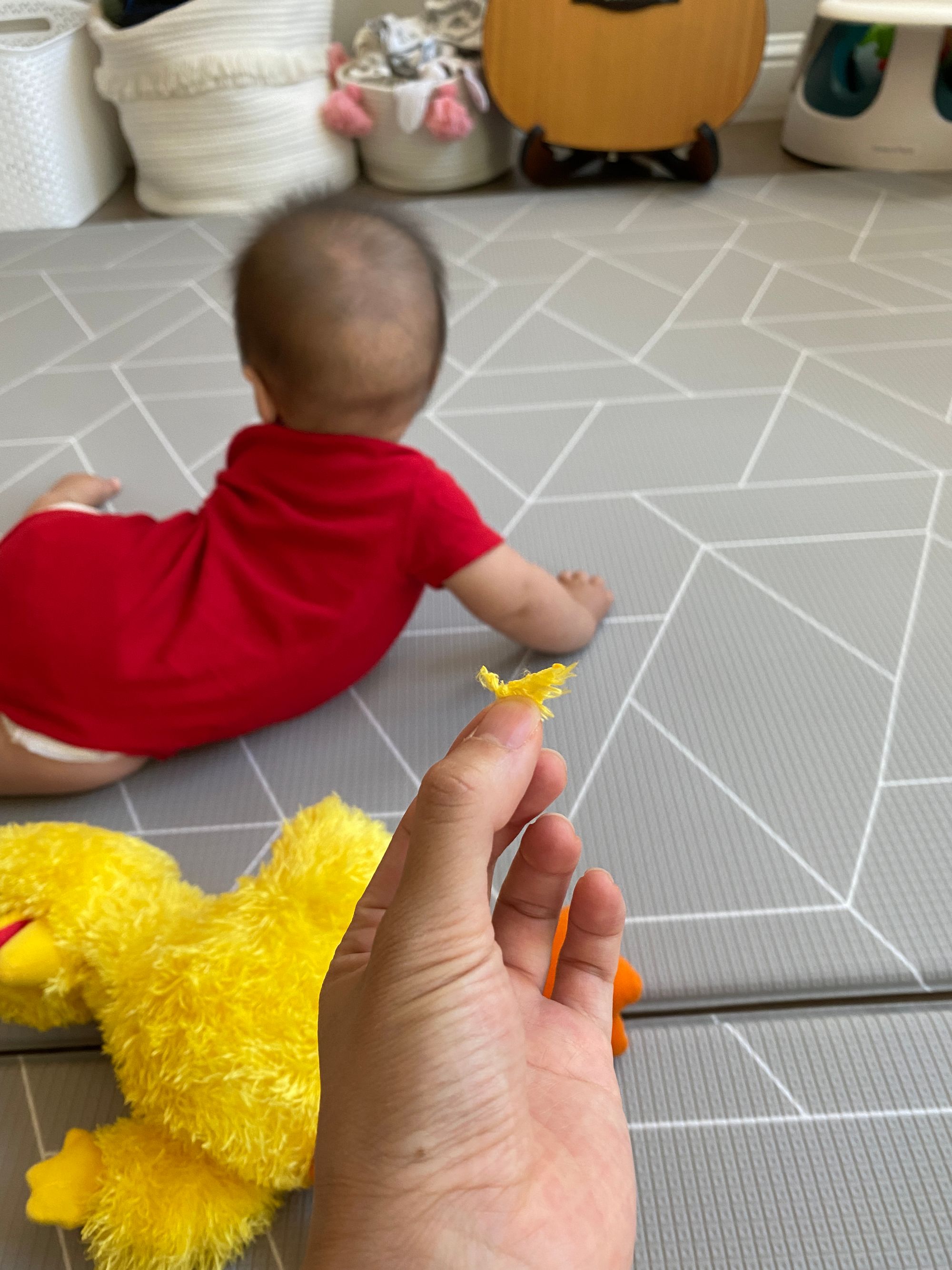 Junie is now seven months old! I can hardly believe it. She has been sitting up so well lately, and also so curious about everything. She ripped off a piece of Big Bird this past week, and will attempt to put everything into her mouth.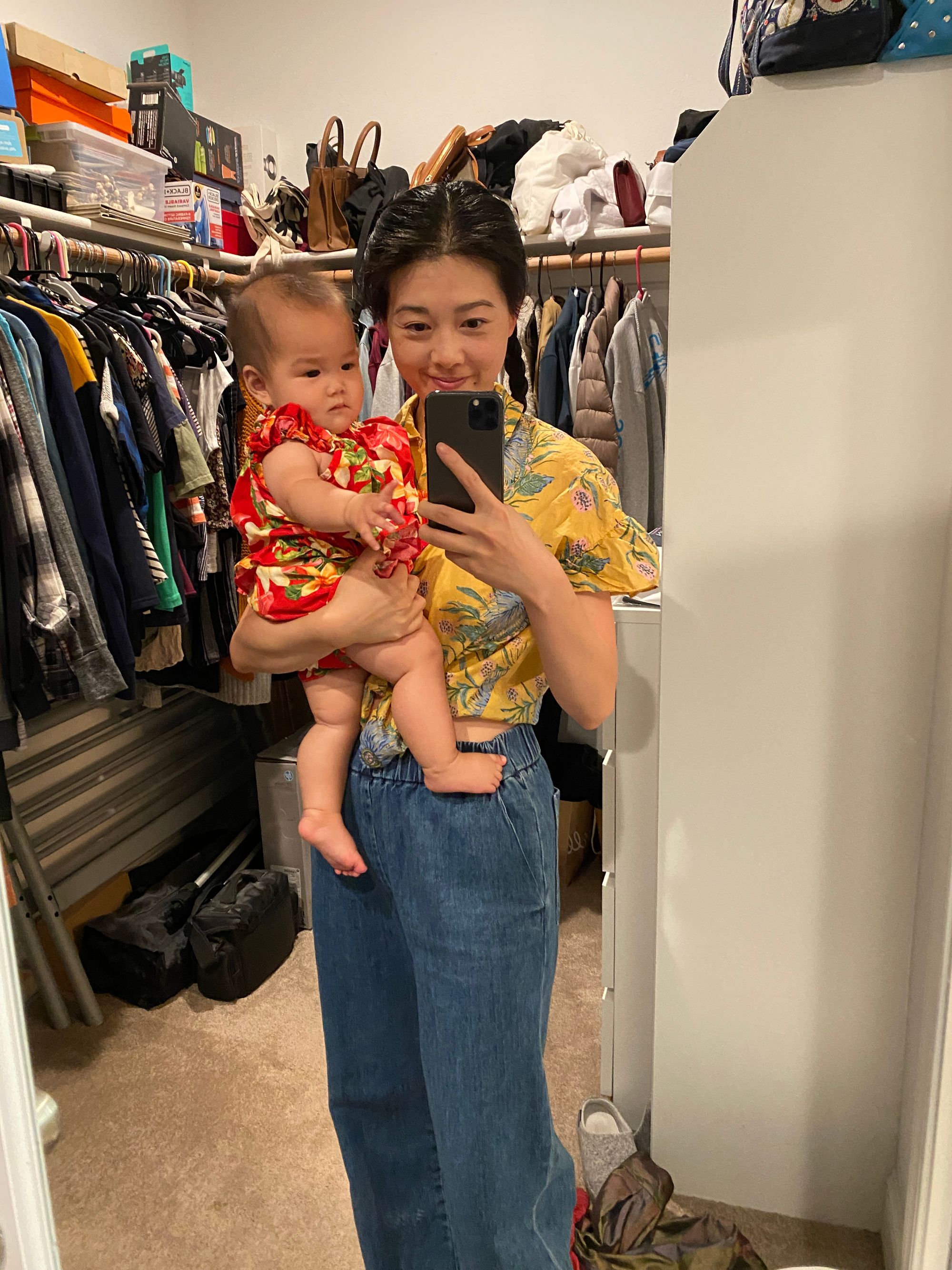 We went to a luau-themed wedding shower this past weekend - Junie was a big hit, haha. I'm glad we have the chance to take her out to things, and I think it encourages her curiosity!