This week I was feeling super burnt out from cooking. Worrying about Junie's eating and nutrition has been the latest source of parent stress (it never ends!) and lately my mind has been consumed with wondering how timing of breakfast and dinner will work out when she starts going to daycare and eating a weird early morning snack at 8:45am and not eating dinner until 7. So then everything food related felt hopeless and I didn't want to cook at home OR eat out (and I just wanted instant ramen, which I did indulge in once). I briefly perused Reddit for ideas of how to get out of a cooking rut, and one commenter said something along the lines of, you just have to cook through it and don't try to do anything too complicated. Fall back to good old standbys. For me that means a ground meat dish! An easy, autopilot meal that everyone will eat - Junie included - lately she's been eating more of the food that we eat so I have to start accounting for her portion size too, haha.
And it helped! One, recognizing that I was feeling uninspired and stressed about cooking and food in general, and two, not putting too much pressure on myself to get out of this rut fast but just know that eventually I will get there.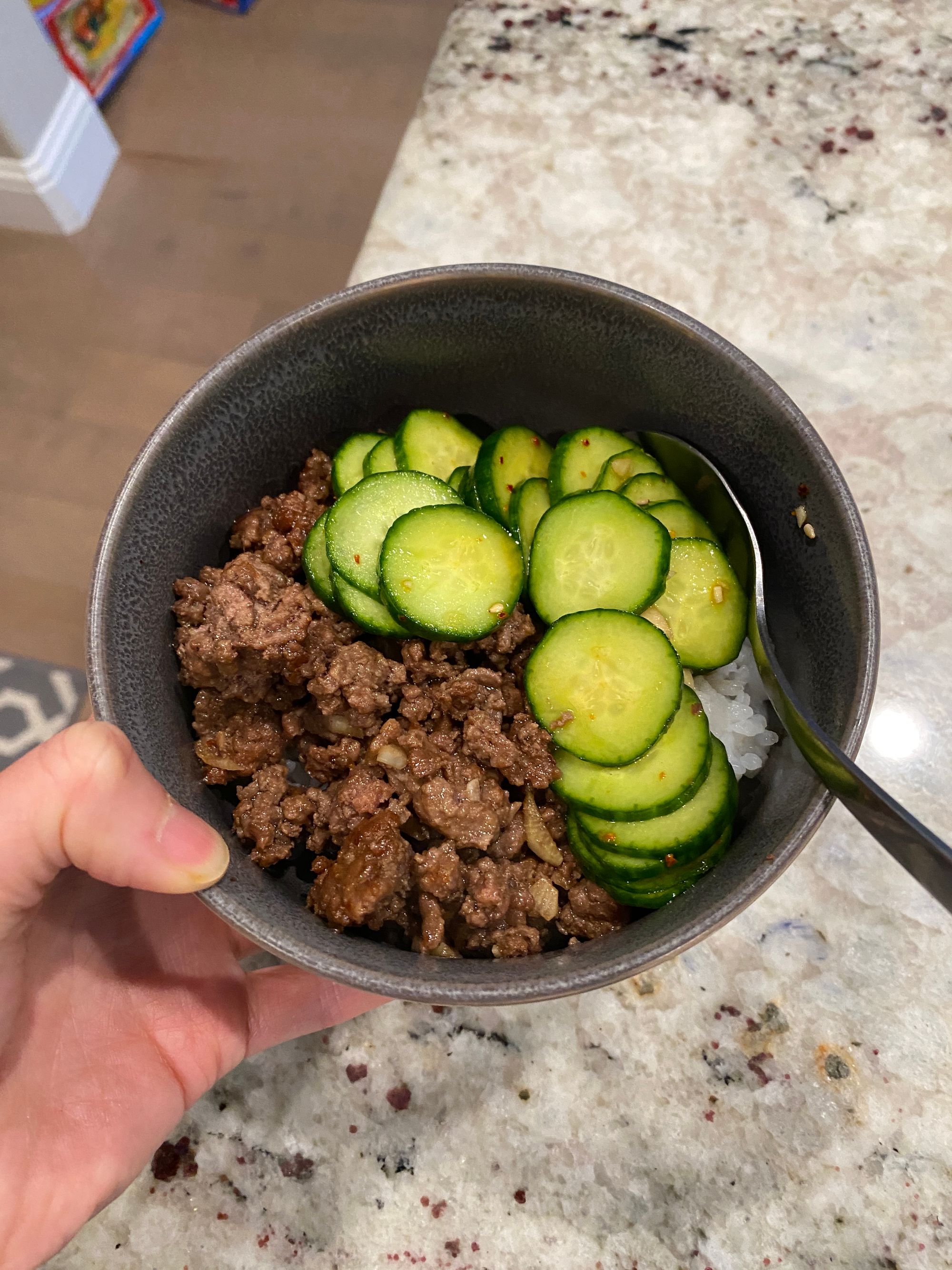 Otherwise, this past week was actually really great. Got to spend time with a lot of friends, watch the Warriors win, attend corepower yoga, and spend lot of time outdoors in the great weather (although allergies, not so great).