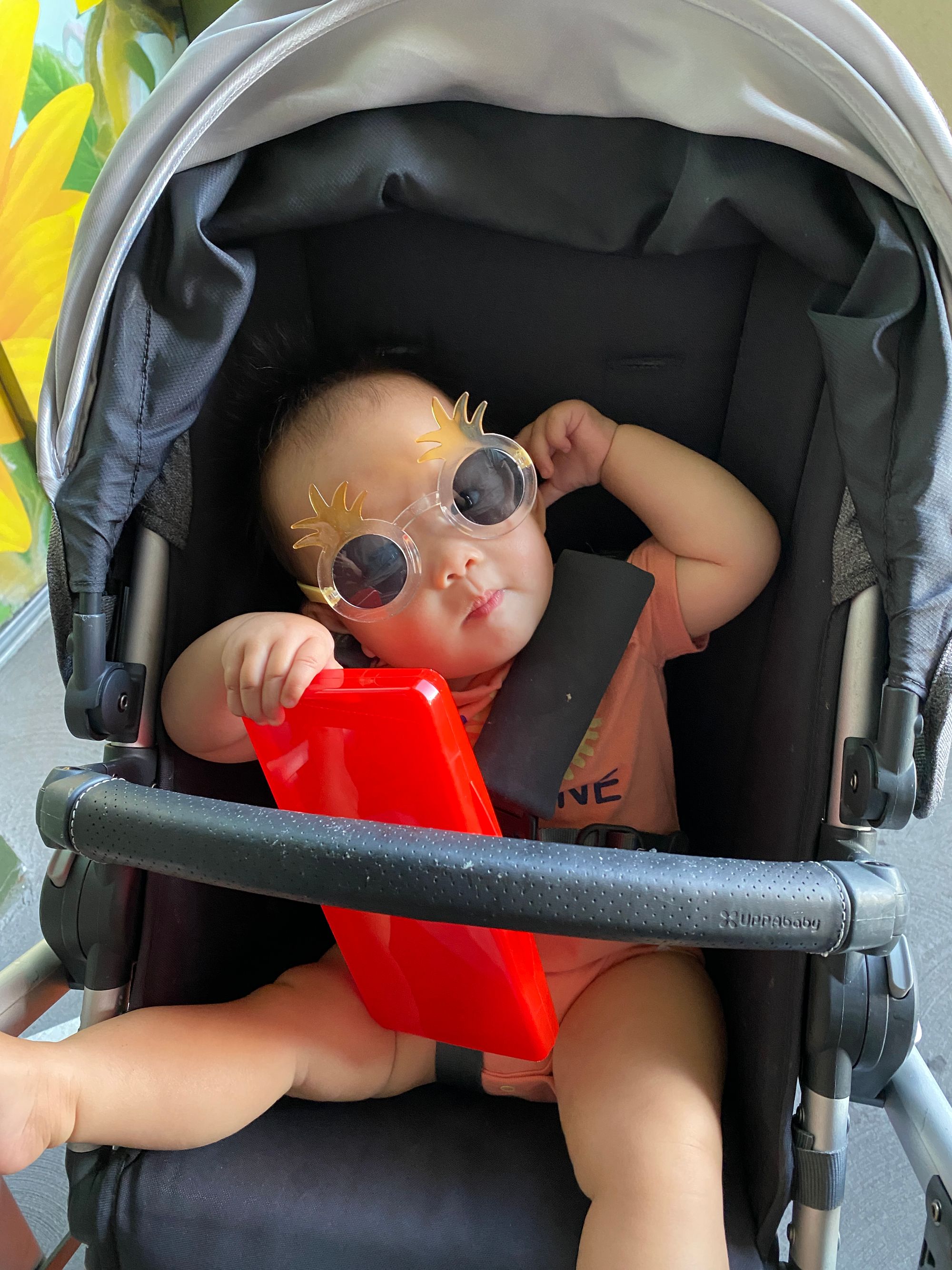 We're in week 40, and Junie is still giving summer vibes in short sleeve onesies and pineapple sunglasses. I know my sense of time has already gotten off because of motherhood (like how did 9 months go by so quickly and slowly at the same time...) but seriously, I keep thinking that is still summer. I blame the weather.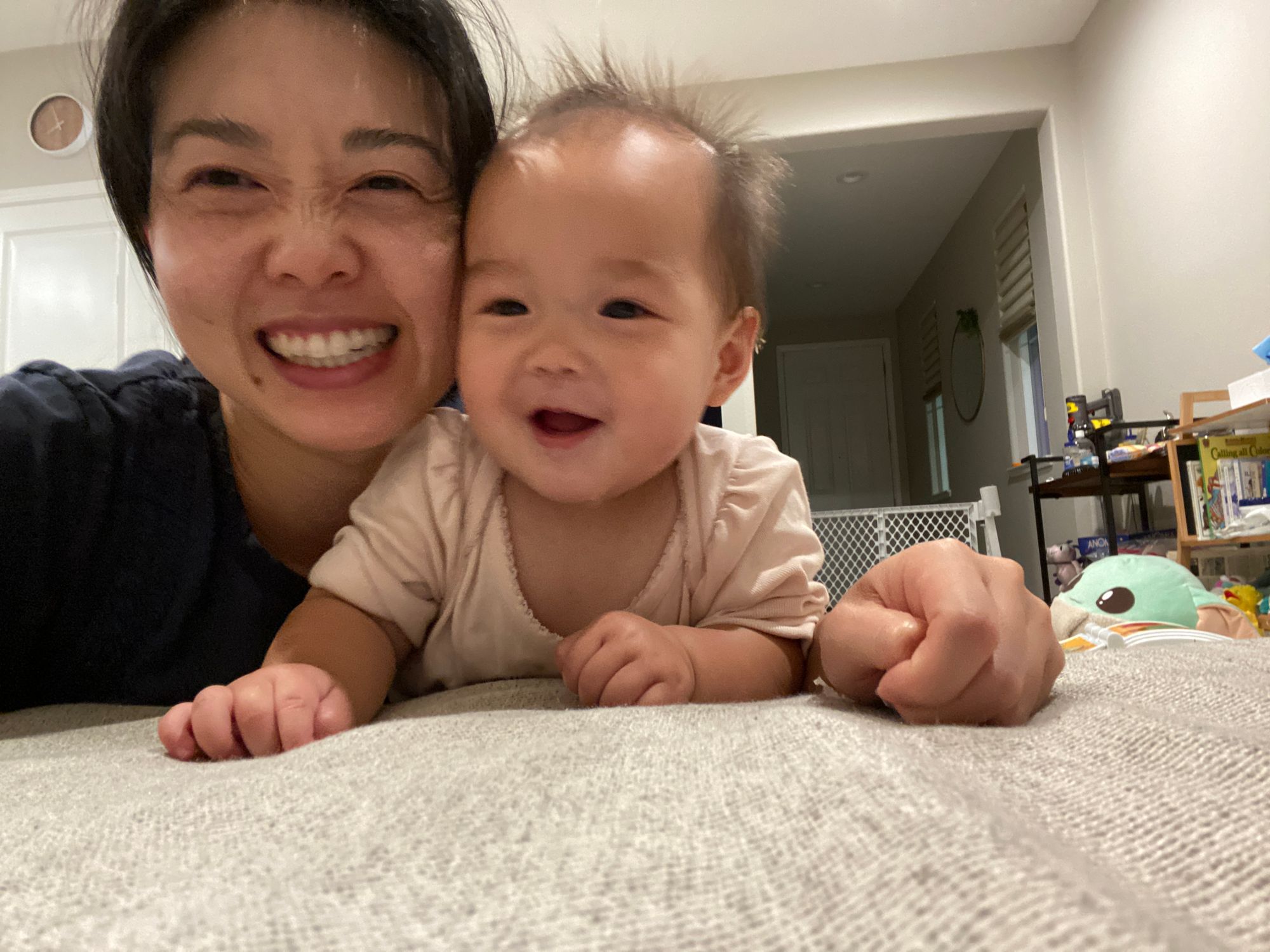 Junie and I have a lot of photos like this, standing by the couch, because she loves to pull herself up to standing and also loves to look at herself on the phone. Double win!
In non-Junie (well, still Junie-related, since everything is Junie-related) updates - as stupid as it sounds, my goal in October is to start enjoying things again. Argh, it sounds so dumb. But I feel like... I want to get excited and enjoy random things again. Don't you get excited over all the milestones Junie's reaching and enjoy her every waking minute? Yes, but... it doesn't feel the same. When I eat, I'm either shoving food into my mouth as fast as I can so that I can feed Junie, or keeping half an eye on her at all times to make sure she's not choking. At night, I feel like I have to make the hard choice between catching up on TV and sitting through hour long episodes or attempting to get more sleep (or even work out? Haha haven't worked out in so long...) With Nutcracker rehearsals, I'm missing out on a big chunk of NFL games and I don't know any of the popular players nowadays to make wise decisions about my fantasy team.
So! Attempting to enjoy things again. That's the goal. This has to be possible even with kids, right? Or is it something that won't happen until they're older? Will I not be able to watch sports until Junie is, like, 4? Or do I need to just sacrifice even more sleep? My manager has a kid and she's still able to play Overwatch and game with her friends. But her kid is older...
I took a baby step towards this goal this past weekend when Justine and I took an hour to stroll around Anthropologie and Aritzia and felt wowed by how pretty and trendy things were. But then I was stressed at the end because I didn't pick up my phone, so I couldn't give instructions for Junie's care, so that sucked. But now I learned that I will leave notes/instructions for longer than I expect to be gone, to help out Jeremiah.
Anyways, in case anyone is also wondering, I'm still debating whether or not I want to buy AGOLDE jeans - they were very comfortable and looked cool but did I ABSOLUTELY love them? Perhaps...