Happy Labor Day weekend, everyone! After two weeks of long days (and a little bit of the weekend..) of work and stressing over a too-fast-approaching project release, I was extremely happy to go on a long weekend getaway with some people who have known me for way too long (but who I can always count on to have my back).
We flew into San Diego around 8:30 AM and my first request was for coffee – this place had a somewhat decent latte. The coffee snob in me says San Francisco has better coffee. Then it was off to our cute little Airbnb and to the beach!
To be honest, I never really understand the beach, but this time it was nice to just lie down on the surprisingly warm sand and read Game of Thrones. I did not go in the water, and I was very okay with that. Next was an oyster happy hour and ice cream flights! Both of which I was very excited about – because I love oysters and $1 oysters are too good to pass up, and the shop with ice cream flights was one I had seen featured on a blog I follow.
We went to a pour-your-own beer place called Barrel Republic – so cool! The price was pay by ounce and since I don't drink a lot anyways, I didn't have to spend a lot of money.. and plus we brought in our own food. We played Connect 4, and I became the reigning queen by defeating everyone. (A miracle, since I normally am very bad at Connect 4…) We also went to Old Town and Balboa Park – I have none of the group photos here because I do not own the iPhone 6s. We ran into some people who happened to take very good group photos, thankfully! Have to look for either the people who are carrying around DSLRs – or just people who look like they will care.
She really liked this cactus.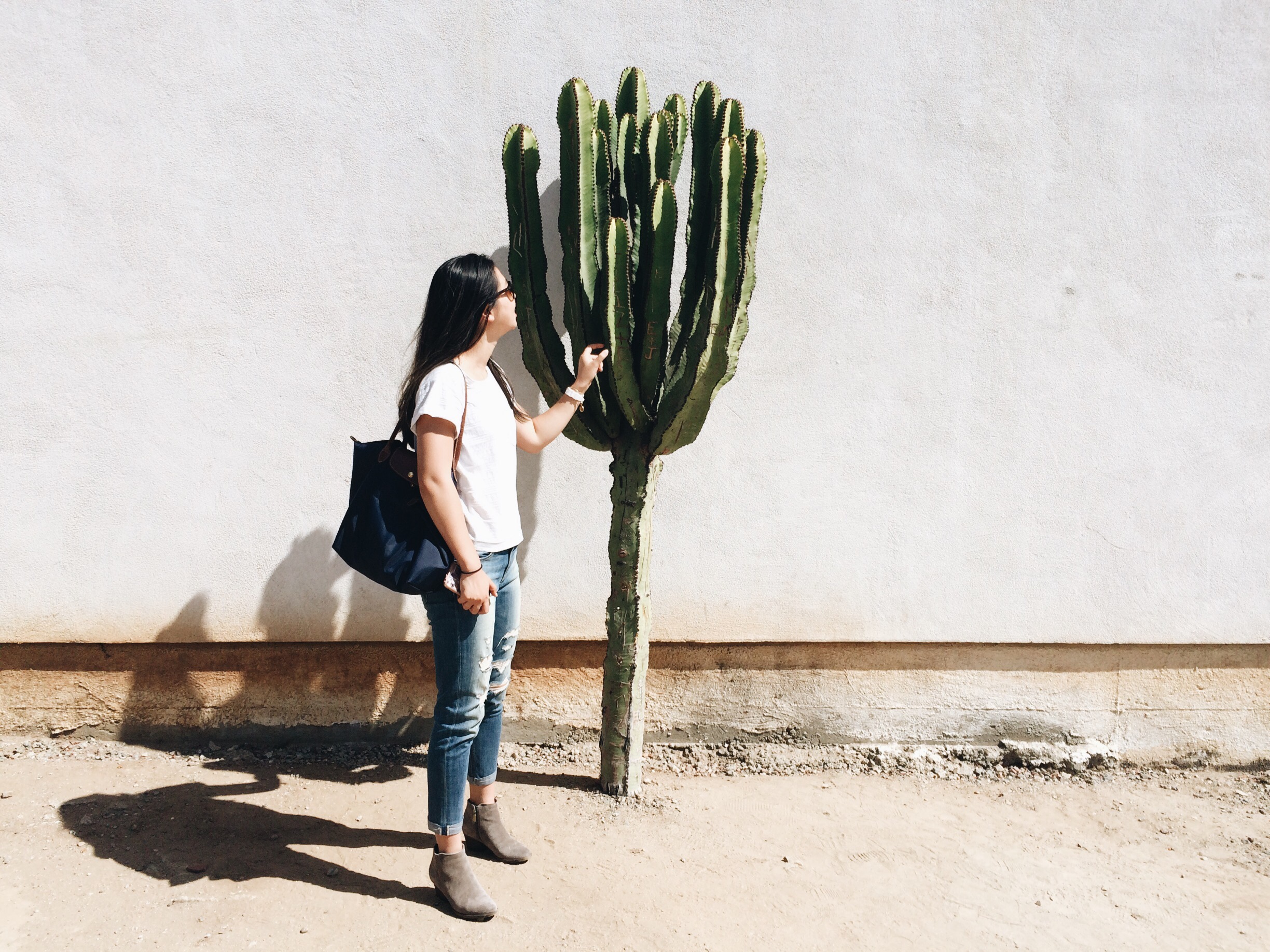 It was a very basic weekend, full of polaroids and other girly basic things like brunch, but I wouldn't have had it any other way.
And we got dim sum when we came back – a good way to wrap up vacation! We're not the same people we were in high school but I am grateful for these friends who have been through the ups and downs of teenage life with me and still love me.