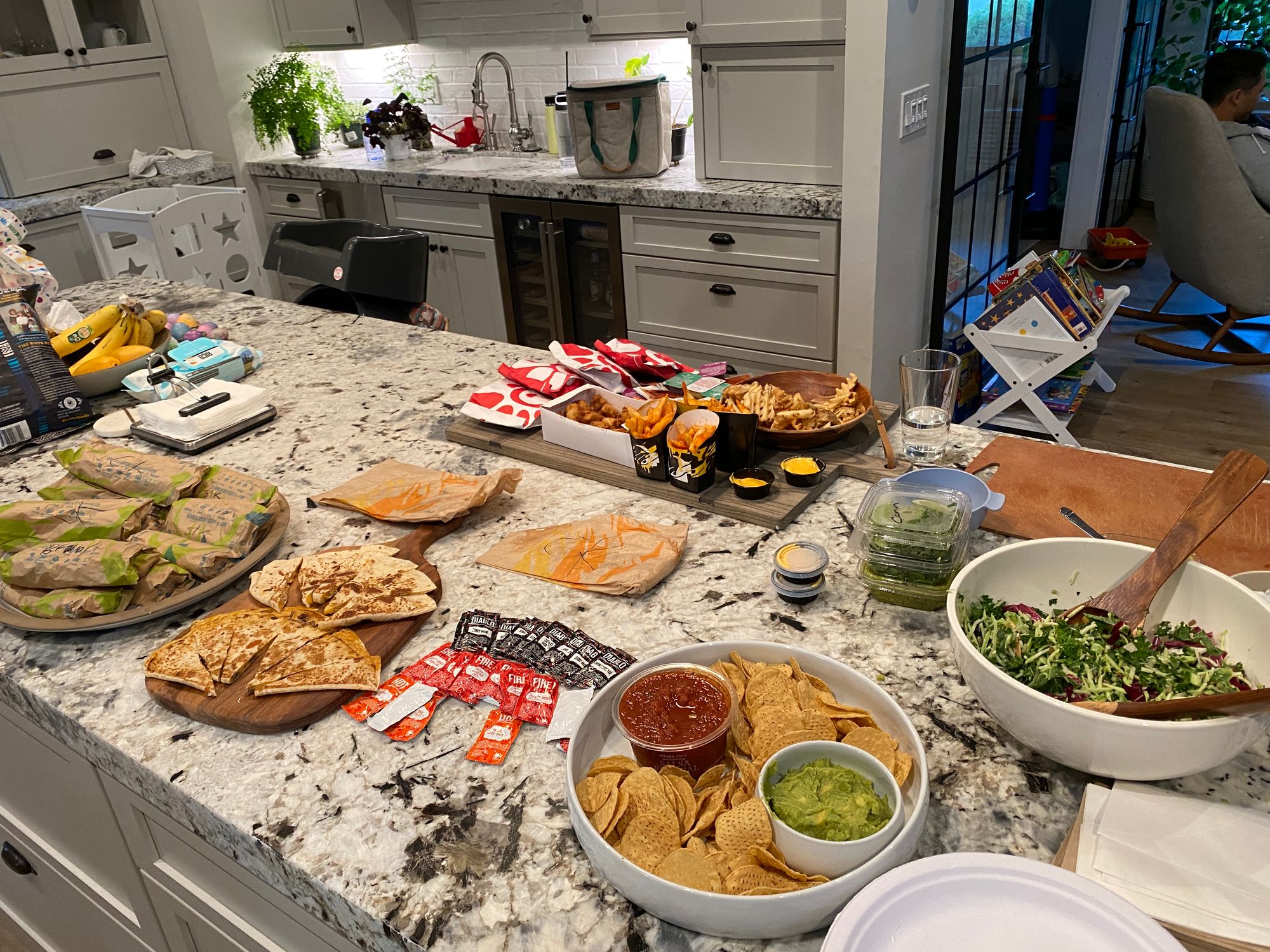 Happy May! Whew, I am tired today - but not because of Junie-related things, haha. I helped out at a theater for the dance studio's show yesterday, and while it was so nice to be around the dancers and that energy again, it was also the first time in a long time I've been moving around and on my feet for that many hours. It was physically more tiring than taking care of Junie, and I came home pretty exhausted, but happy.
The photo above is of our amazing fast food potluck for the Warriors game this pats Wednesday - being an adult means re-plating Taco Bell quesadillas and creating Chick Fil A charcuterie.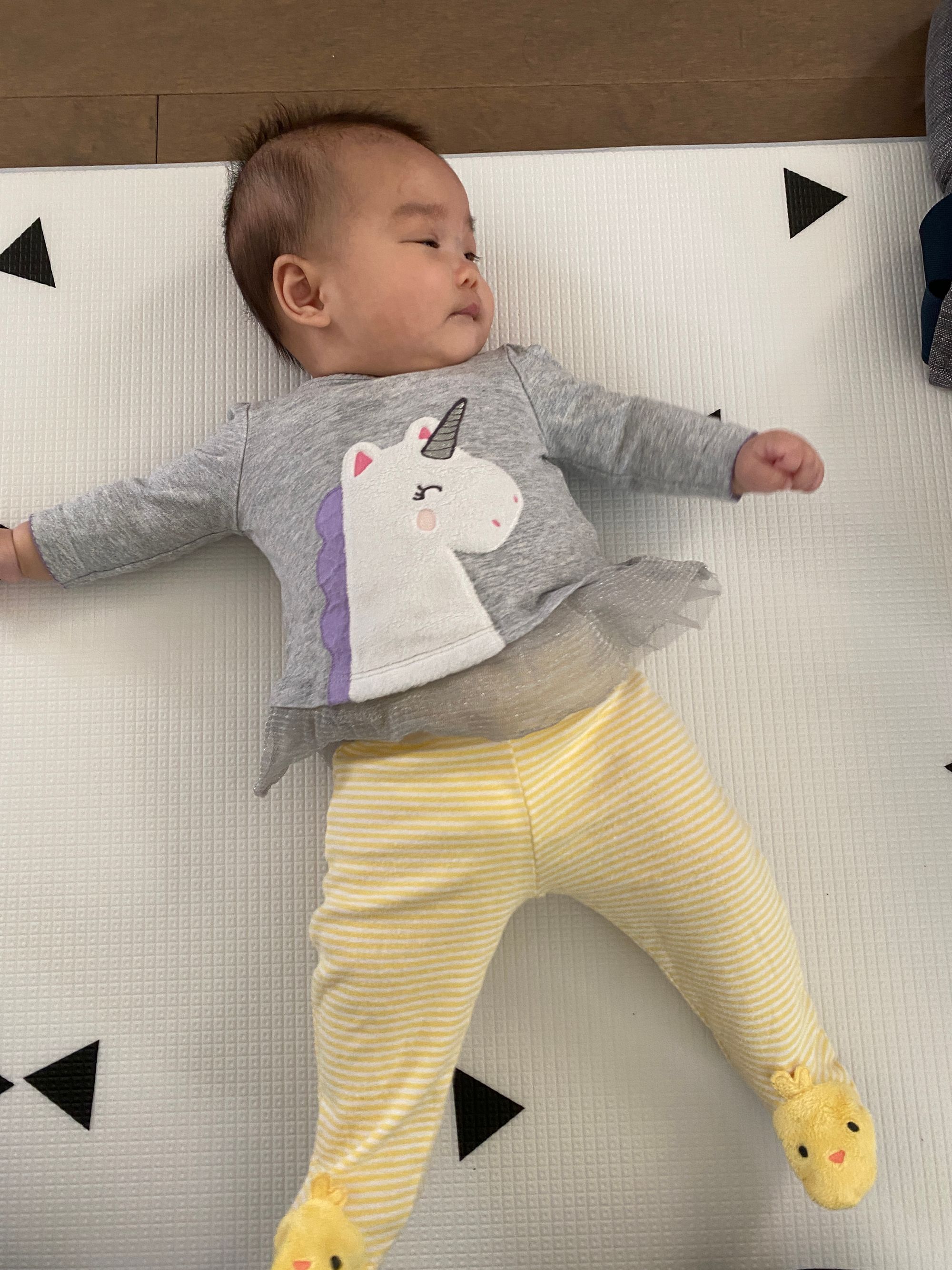 In Junie news - we decided to move her to the size 2 diapers this week, and I am trying to still squeeze her into 0-3 month clothes while I can! This unicorn shirt for example, is probably too small for her... it is more of a crop top at this point, haha. But it is so cute! She is also so close to rolling over, but currently gets stuck on her side. And I was going to try and not mention the s-word in this Photo Week post, so I will just allow you to come up with your own thoughts for the last Junie photo.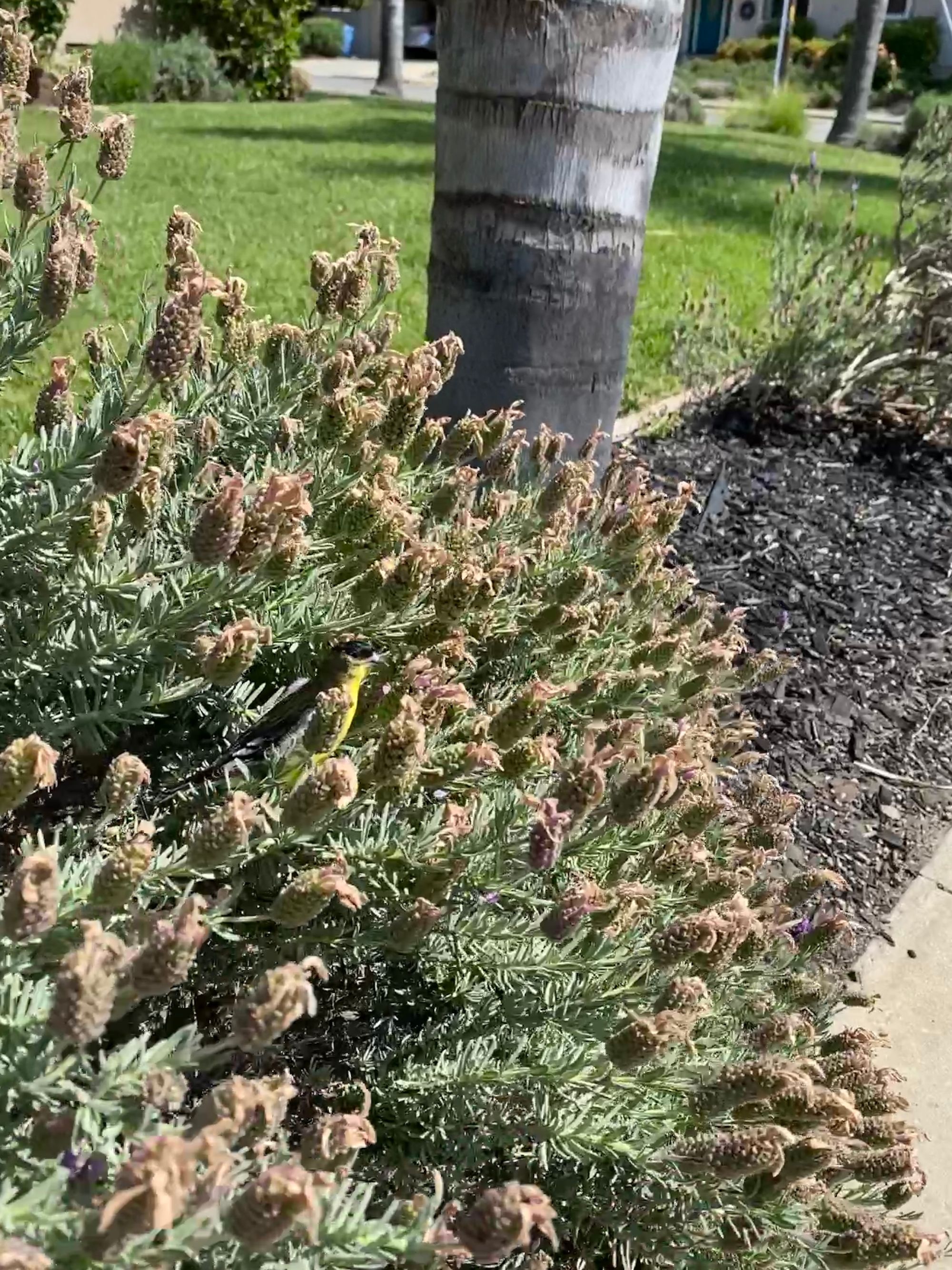 I saw a bird in the bush the other day. Brings to mind that saying - "a bird in the hand is worth two in the bush" - but what if I have zero birds in the hand? Then I need to go after the one in the bush...