I did not end up buying this really cute toddler jersey for Junie (that she is looking at with skepticism - don't worry Junie, hopefully no more Poole-esque drama this season!, but did buy another Warriors shirt. But I have to go back again because I didn't realize that there was a security tag on it. Sigh.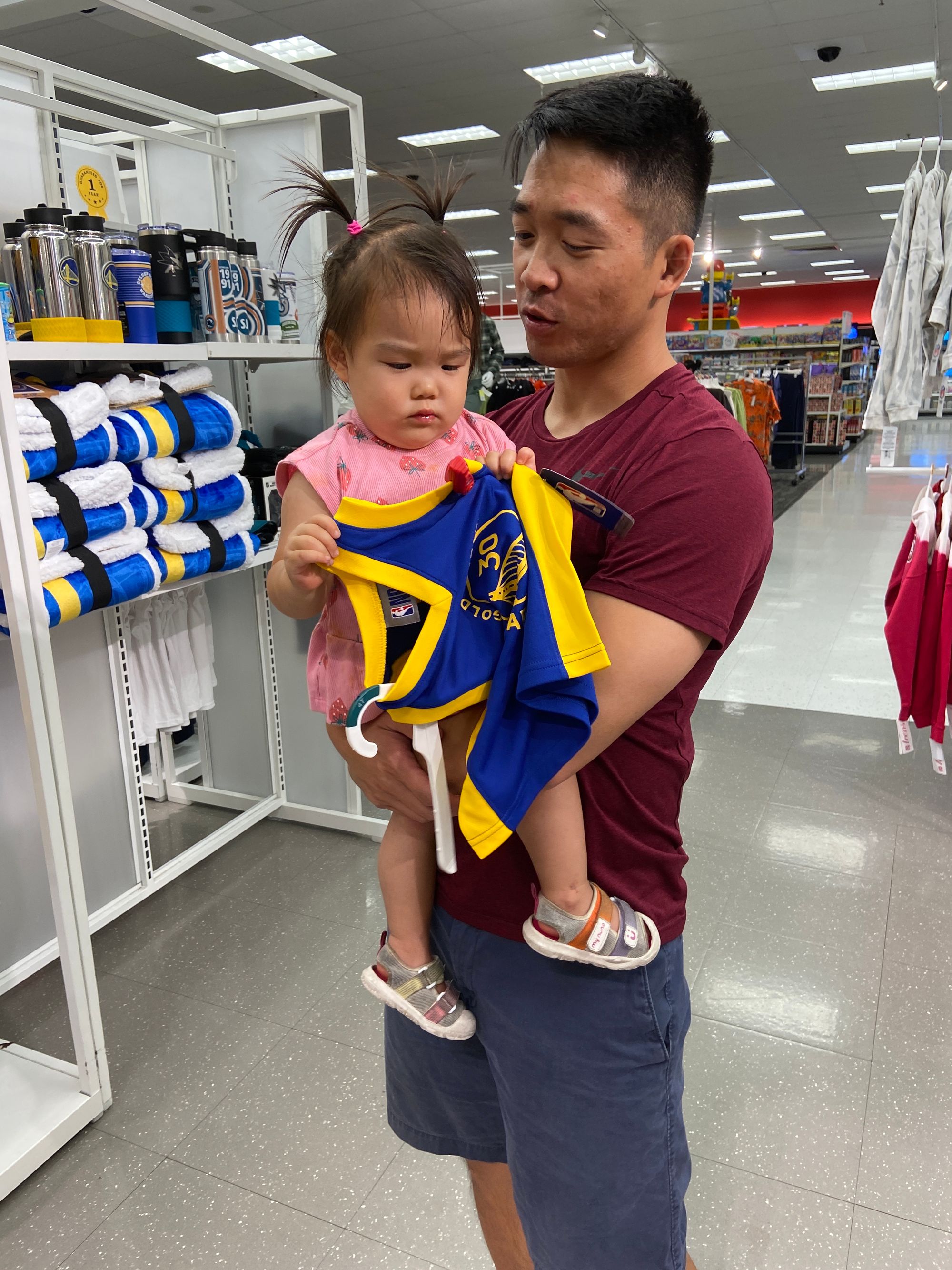 Going to Target at night - or actually, going anywhere - with Junie is hit or miss. She won't sit in the shopping cart for too long, which is fine, since she can walk around for quite a bit now. But then sometimes she'll get lazy and want to be held, which is hard when you're shopping solo. And then most likely she'll find an aisle that she does not want to leave, or just start running in the opposite direction of the aisle that I need to go to. Finally there is always the risk that she'll get hungry and cranky (I live in fear of Junie's hangry meltdowns).
But on the flip side, even though it's just running errands, it feels like an easy way to give Junie a change of scenery. The days where we have no official plans to get out of the house are sometimes the hardest because I feel like Junie just gets a bit stir crazy. So a quick trip to Target - a little bit of extra adventure for Junie and checking things off the shopping list for Mom and Dad. Win win!