Junie cried so much last week, her little voice was so hoarse by Thursday. I feel so heartless when I drop her off and I see her arm reaching out to me, screaming "Mama!!!!!" but... I keep telling myself, this is all very normal, and hopefully in another week or so she'll be better adjusted. We shall see... I kind of feel like this week, Junie became more attached to Jer, maybe because she associates me with being dropped off at daycare and leaving her. Sigh. It is what it is, and let's hope that I don't permanently traumatize her with daycare drop-off.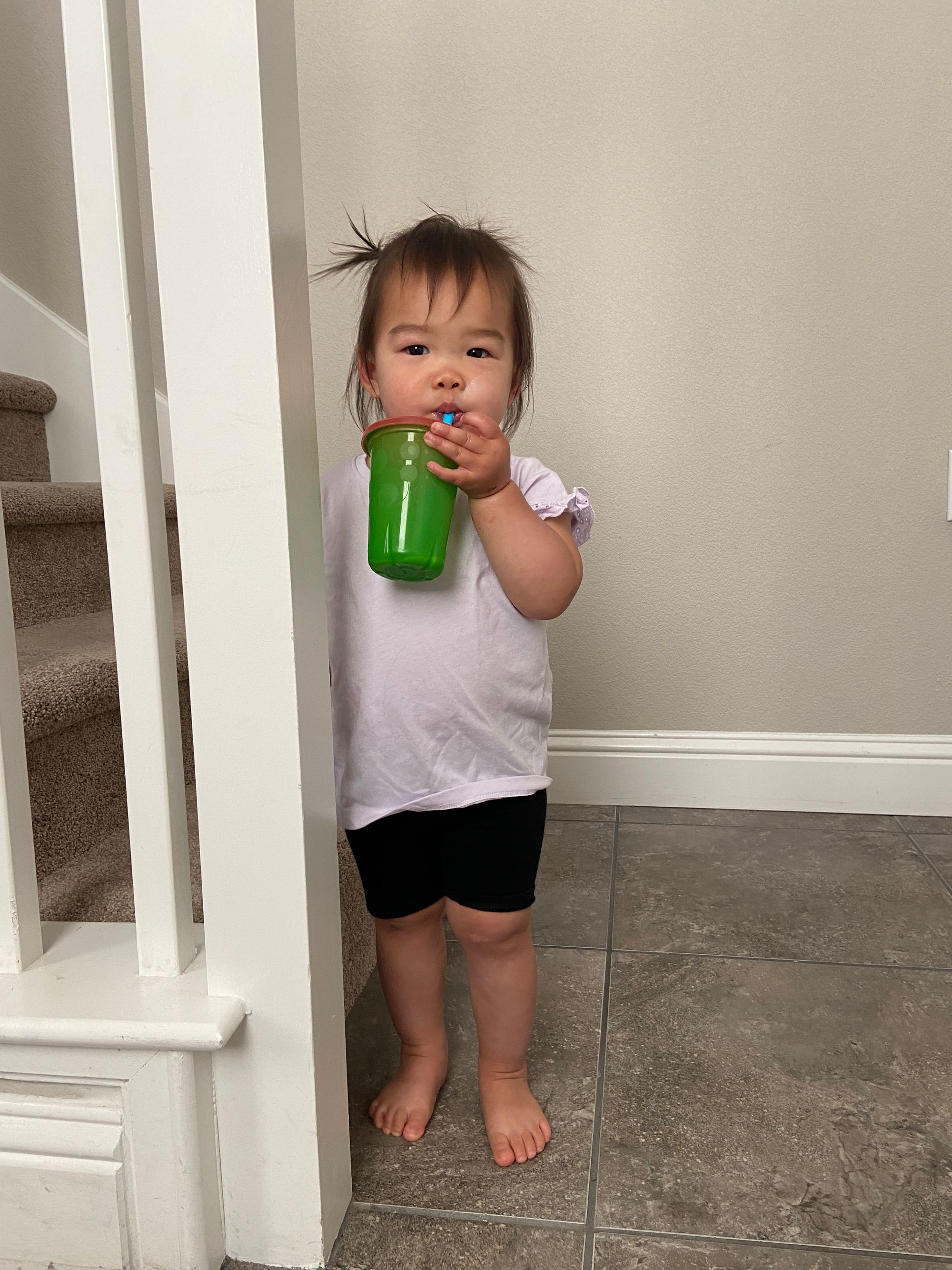 This past week was actually very eventful for both Mom and Dad, in addition to Junie's first week of school! I had a girls night out to watch Les Miserables, and I was so inspired and impressed even from the opening notes. Sometimes I'm not as impressed with the tour cast, but this time.. I think it may have been one of the best casts I've seen of any show.
I was talking with my mom this week about how as Junie grows more and more into her personality, we can see that she is quite different from me - so it's such a challenge for me sometimes, because I don't know how to understand her!! Again, sigh. I am constantly learning that I had all these expectations of parenthood that I didn't realize I had... and that I need to let them all go. But! This weekend I found that Junie likes green onion pancake and Sriracha, and I feel happy that I can see this little bit of me in her.