Some random thoughts from the past week:
I recently unfollowed a bunch of Instagram accounts which felt very freeing. This came after I spent a while reading snark subreddits about parenting accounts (which is a whole other thing... I probably should also spend less time scrolling these subreddits...) and I realized that I was just scrolling past or clicking very fast through the stories anyways.
I cooked more and we ate in more this past week, yay! I start to feel gross when we eat out a lot and there's always the worry that I'm not feeding Junie enough nutritious things. Also worried that I am not giving her enough exposure to vegetables...
I was influenced to try elastic shoe laces for my high tops, but haven't yet determined whether or not I actually like them. It's still hard to put them on, but it is nice to just slip them off.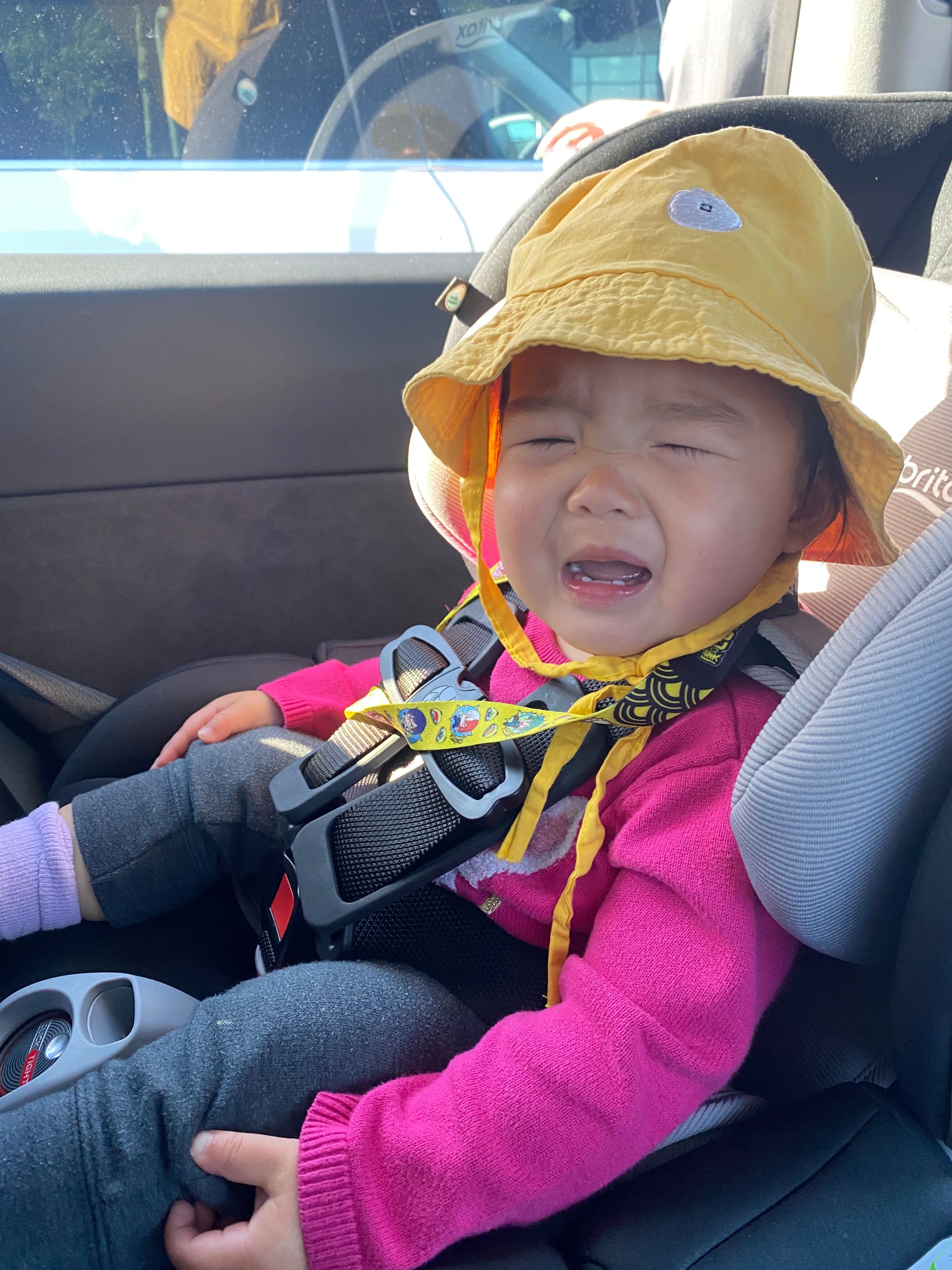 Please enjoy this photo of Junie looking like an old tourist grandma with her multicolored outfit, bucket hat, and key lanyard, while complaining about something.